Social Media Marketing
Also known as Online media Marketing, Social media marketing is the utilization of web-based media sites and Social network platforms to advertise a Brand's commodities and services.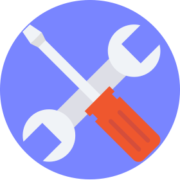 In Social Media Marketing, we furnishes companies with an approach to attain new clients, draw in with existing clients, and promote their own culture, mission, or tone.
Building social media profiles is not all that it requires to have a social presence. Managing social media platforms on a daily basis is as important to grow your business. Business owners have competing priorities and juggling tasks because of which they tend to sideline this priority.
Being social no longer implies just an online presence. It's a way to create a real connection with your target audience and build a brand that lasts longer than your expectations. But this doesn't mean that you post a few links, tag a few folks and call it a day! betaPixel is a social media marketing company in Ludhiana which will appropriately take care of your social media management needs!
Social media is a huge platform today and when we say huge, we mean it! It offers immense opportunities for a business to grow its customer base. But growing on social media isn't just gaining followers. It is much more than that and to extract the best out of it for your business, you need a structure.
With betaPixel, a social media marketing company in Ludhiana, you can maintain an active and consistent social media presence while giving adequate time to other operations of the business. We specialize in creating and managing social media campaigns across all widely used social media channels like Facebook, Instagram, Pinterest, and Twitter.
6
No of Years of Experience+
Who we serve?
betaPixel is a social media marketing company in Ludhiana which offers exemplary brand and marketing solutions to build your brand socially and help you grow your business to new dimensions. betaPixel is engaged in serving clients of a diverse range; from cafes and clubs to restaurants and hotels, from education and tour and travel to jewellers and makeup artists. Our knowledge and expertise serve these sectors in the way they want to be served.
Get a Quote
What do we serve?
betaPixel will take care of all your social media postings (depending on your plan). All the posts will be high-quality targeted posts relevant to your business, aimed at targeting the ideal customer base. We, as a dedicated social media marketing company in Ludhiana, got you covered for every possible occasion through every possible medium.
– Custom Designed Graphic Posts
– Video posts & animations
– GIFs
– Customer Management: Replies to queries, feedbacks & comments.
– Content description for updates.
– Reputation Management: Deleting unwanted spam.
– Monitoring results of likes & people talking about this.
– Ad Campaigns: Inclusive of Campaign planning, Targeting, Design, Execution & Results monitoring.
– Contests & Promotions
Tell us about your project
Let us help you get your business online and grow it with passion
I am fully satisfied & happy with my choice of selecting Beta Pixel for my new website. Their team were easy to work with and helped me make an awesome website in a short amount of time. Thanks again guys for all your hard work I will recommend you to all my friends!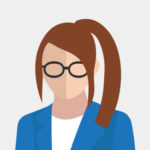 Sakshi Verma
An excellent trustworthy company, unlike many I have experienced. Gradual progressive work on my SEO by Total has certainly raised my websites natural rankings, nothing is too much trouble.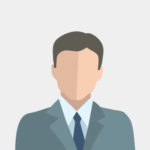 Abhishek Anand
betaPixel is one of the best IT company. This company has good standards and you can work freely. All the employees are great and very helpful. I love working over there.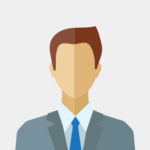 Mr Pardeep Verma